For the Up Chain - Our Brands & Principals
As a reliable distribution partner, we strive to become an extended arm for our brands and while maintaining high engagement level, we work closely with our brands to expand their market in the regions we operate. Our structured approach is the prime reason our brands trust us for their product distribution. As a standard process, we : -
Study the products, features, USPs, and assess the market potential.

Carry out a comprehensive bench-marking and share inputs for appropriate distribution strategy

Work in tandem to build the brand and its positioning along with market penetration strategy

Provide valuable insights on market trends

Invest in building long term relations and provide all the support for efficient distribution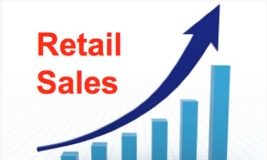 For the Down chain - Retail & Consumer 
As a reliable distribution partner, we work very closely with all our channel & market partners and ensure maximum market expansion in line with product positioning & attributes. Depending on the the strategy that we make for the product we go all out and identify the potential channels and start working with them for placing the products. As a standard process, we : -
Conduct regular visits to channels outlets / stores for better merchandising & visual display.

Collect regular feedback and customer inputs for improvisation.

Ensure On Time - In Full supplies so that our channel partner is never out of stocks and keep the ball rolling.

Conduct regular sales & stock review to identify slow / fast movers.

Extend support time to time with sampling / counter promotions etc to push higher sales.